The Swaminarayan Akshardham (also called the Delhi Akshardham or just Akshardham) is a Hindu temple complex located in Delhi, India. It is considered the 'World's Largest Comprehensive Hindu Temple' by Guinness. The complex represents over a thousand years of both Indian and Hindu culture, architecture and spirituality. The spiritual leader of the Bochasanwasi Shri Akshar Purushottam Swaminarayan Sanstha, Pramukh Swami Maharaj inspired and developed the building. Over three thousand volunteers from his organisation helped some seven thousand artisans to construct the Swaminarayan Akshardham. It is a landmark and a highly popular attraction in the city and it has been estimated that over seventy percent of visitors to Delhi stop by the temple complex.

Opened in 2005, the temple is located on the banks of the Yamuna River, next to the 2010 Commonwealth Games Village in the eastern part of the city. At the centre of the complex one will find a temple, crafted entirely of stone, built along the principles of the Pancharatra Shastra and the Vastu Shastra. The temple is covered in beautiful, intricate carvings of deities, plants, animals, musicians and dancers. The complex features exhibitions on the history of India and on the life of Swaminarayan (including an IMAX film on his early life). The gorgeously landscaped garden contains a musical fountain that plays the Upanishads, a collection of Hindu philosophical texts. Although entrance into the complex is free, separate charges may apply for the various exhibits.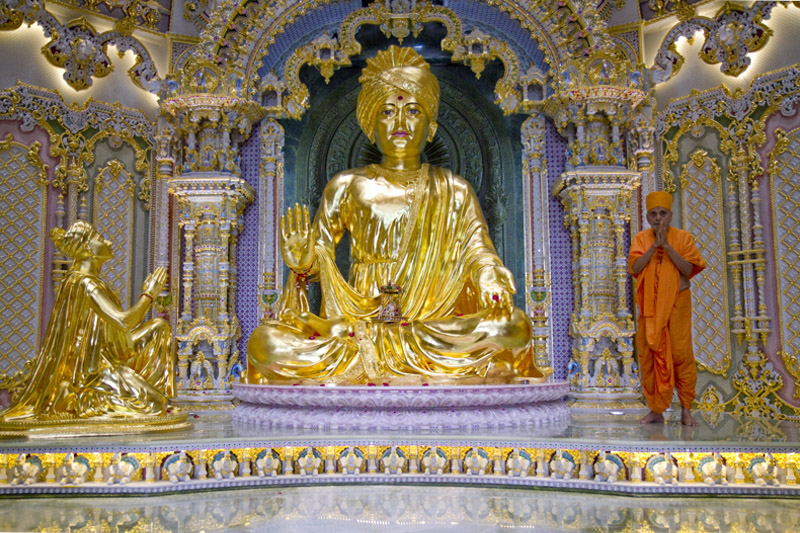 As the capital of India, the city is a tourist favourite. The city contains many sites of historic and cultural importance, such as the Red Fort and the Qutub Complex, that still remain an integral part of the nation's identity. No trip to India can be considered complete without stopping by Delhi. The city has good infrastructure with a rapidly improving public transport system. One will find plenty of good restaurants serving delicious fare from all over the world. It is also possible to find accommodation to fit any type of budget.
Tourists looking for a good 5 Star Hotel in New Delhi can try the Surya New Delhi. The New Delhi luxury hoteloffers an array of amenities and conveniences that will make guests think twice about leaving.